Biography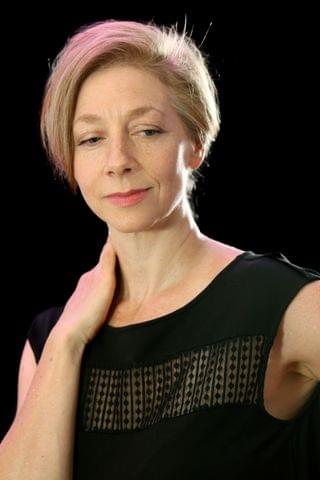 Hailed as "individualistic, windswept, cinematic, jazz-inflected art rock" (New York Music Daily) Anna Winthrop's music and spellbinding vocals soothe and uplift through soaring melodies and intimate story telling. With instrumentation as diverse as her musical background, a trademark of Anna's songwriting is the exploration between her voice and solo cello, pairing her ethereal sound with warmth and dramatic flair.
No stranger to the stage, Winthrop has a career in the performing arts that has spanned her lifetime, as a classically trained dancer, singer and pianist, and as an actor--which ultimately led to her making a living in New York City's theater scene and throughout the country for many years. Her turn to composition came about as an experiment to find her own voice and create without boundaries.
Combining her love of big band era jazz and social justice songwriters of the 60s with her background in theater and classical music, Winthrop brings something new to each track she writes and imbues each one with a deeply personal story. She currently resides in the DC metro area where she self-produced her debut album 'Coming Home'.
Anna is also a dedicated educator and advocate for the arts. As a voice teacher and vocal coach her holistic approach focuses on uncovering each students unique sound and artistry, while laying a solid technical foundation to free expressivity. She has worked with students through her private studio and as a member of the voice faculty at New York University's esteemed department of music and performing arts professions, ushering students into successful careers on Broadway as well as in both the opera and indie music worlds. Anna has also worked with students of all ages throughout New York City and the DC metro area and has spoken internationally on the potential for high quality programs in the arts and arts integrated learning to transform education systems, engage students and empower under served children. Additionally, her interest in building community and celebrating diversity through the arts has led to many grass roots projects and remains a driving force in her work.
Anna is a member of Actors Equity Association, the American Federation of Television and Radio Artists, the Screen Actor's Guild and the New York Singing Teacher's Association. She holds degrees from Oberlin Conservatory and NYU in vocal performance and vocal pedagogy.